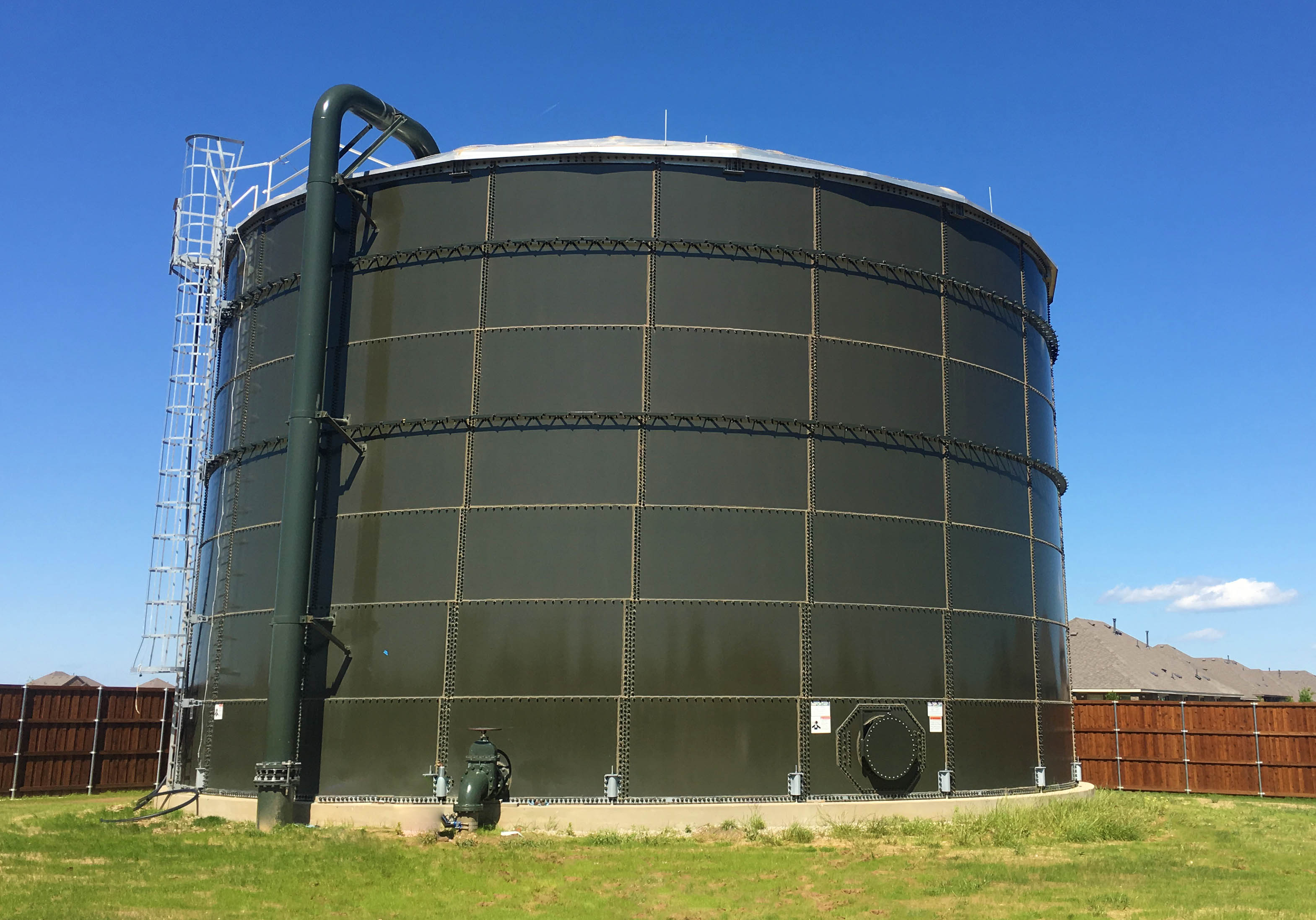 Silverado Well, Pump Station & Storage Tank
The brand new neighborhood of Silverado, currently under construction on FM 2931 in Aubrey, already has close to 500 homes with plans for a total of approximately 5,000 new homes in the near future. Mustang SUD constructed the Silverado Ground Storage Tank, Pump Station, and Well in order to accommodate the rapid growth.

  
---
Silverado Ground Storage Tank 
The Silverado Ground Storage Tank has a capacity of 500,000 gallons. Construction of this tank was completed in 2018 and is currently serving residents of Silverado. 
---
Silverado Well
The drilling of the Silverado Well was also completed in 2018. This well feeds the ground storage tank with fresh water from approximately 400 ft under ground. This water is treated and stored in the tank before being delivered to residents of Silverado. 
---
Silverado Pump Station
The Silverado Pump Station has the capacity to pump 2,900 Gallons Per Minute (GPM)! The pumps located in this pump station provide and maintain water pressure and water flow through our lines to the residents of Silverado. It also houses and supplies the chemicals for treating and purifying the water from the well. The construction of phase 1 of this pump station was completed in 2018.